Countdown Timer Website Plugin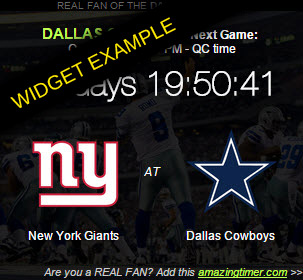 You can now add your favorite team's "countdown to the next game" to any part of your website with one simple script. It's EASY and can be done under 2 minutes!
SEE A LIVE EXAMPLE HERE
Features:
custom width and height
custom back image
Custom font colors
Reads from your Twitter feed for your fan's comments to your custom #hashtag
and more!

Want to create your own countdown and share it on your site or blog?
Thank you for using amazingtimer.com! Questions, comments or suggestions?
Here's an example of a custom-made countdown for a website. We all know Gary Vaynerchuk is the NEW YORK JETS biggest fan: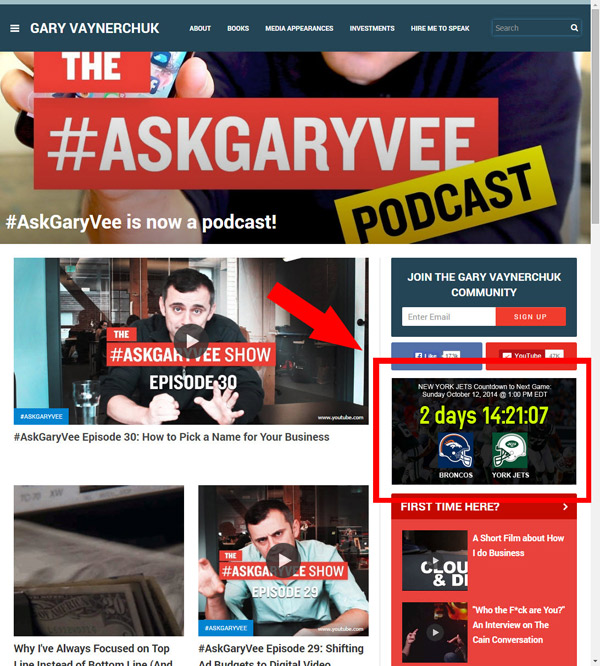 Here's another example of a countdown use for key events, projects, etc: